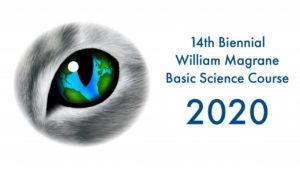 For the first time, we are hosting the ACVO Basic Science Course at UC Davis this year. We are excited about doing so and have put together an outstanding group of lectures (attached).
Registration has just opened and is limited to only 80 people for the labs (We have more space for lectures of course). Therefore, I wanted to be sure that your Swedish Society members were made aware of this conference. Please can you help to spread the word.
There's lots more information here:
https://ce.vetmed.ucdavis.edu/symposia-events/symposia-article/acvo-basic-science-course-2020
Registration closes March 23, 2020!